Local food establishments beware...I have not been a big fan of cooking lately...So that means that I will be eating out even more than I usually do. Either that, or I will need to go to Wegman's to actually buy food. Brian's Mom's Jambalaya won't last forever (but it does heat up quite nicely)...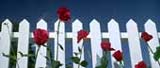 Today was the final class of orchestral rep before the audition. Me being the genius that I am forgot about a Mozart excerpt on the list that we hadn't covered in class before...So when Kathy asked me to play it, I didn't even own the music...oops...Sight read it in class to less than favorable results, turns out its not that hard, but does have some tricky little bits in it...I say: changes are it doesn't turn up on the audition (I guess we'll see about that). Perle is going well...I am not quite as worried as I once was...I think after this week we will have probably gotten through the whole thing, which leaves two weeks to get it really good. I don't think it will be a problem if we can keep up this number of rehearsals...Which will prove more difficult as Fim's recital looms closer (I am already nervous for her!). I think we are really starting to settle into the piece, and things are making more sense. Yay!! Tonight I completed the Eastman Grad Application. When I got to the part that asked for my qualifications for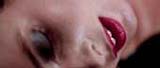 grad awards, I realized that I don't have any...So I kind of just fudged a few things and put down references. I also thought that I would have a better chance getting an aural skills TA job than a theory TA, even though I'm not qualified for either. Maybe Dr. Marvin will put in a good word for me? I wonder if he ever reads this blog? This evening me and Brian settled in and watched the David Lynch classic: Blue Velvet. This movie is a must for any movie fan...Love it or hate it. This movie is very very easy to hate, and I fell in the trap the first time I saw it. When the movie was released many hated it for its depiction of horrible treatment of women (specifically one woman) and dismissed it for a several esoteric plot developments (or lack of development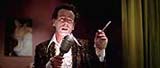 ). However, the gems of this movie lie in more technical realms...The innovative cinematography in the opening sequence: beautiful shots of small town America moving into a perfect lawn, zooming into the grass to see hoards of insects fighting with each other...The funny and strange soundtrack: the opening eerie/romantic string theme, the 50's pop song 'Blue Velvet", Isabella Rossalinis trying to sing the same song, random jazz moments, and even cheesy 80's music...The interesting soundscape (characteristic of Lynch) electric hums, grossly distorted grunts...Blue Velvet is a must see: A mystery, noir, crime, romance, s&m, wholesome 50's adventure
...Beneath the surface of small-town serenity lies a dark domain where innocents dare not tread and unpredictability is the norm...